Home Page
BMSS was established in 1976 and obtained the Trade Organization License under Section 3 of the Trade Organization Ordinance, 1961. BMSS was also registered and incorporated as an Association with the Registrar of Joint Stock Companies, Government of the Peoples Republic of Bangladesh vide no T.O. 178/6 of 1984-85. From the very beginning BMSS was considering as most important platform and national organization of the entrepreneurs of printing & packaging sector with proper recognition of its past history in the Federation of Bangladesh Chamber of Commerce & Industry ( FBCCI).
---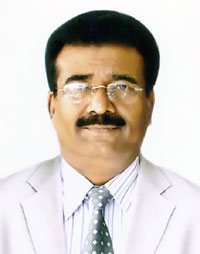 Message from Chairman
( Tofayel Khan )
I am pleased and delighted to have the opportunity to inform you all that Bangladesh Mudran Shilpa Samity (BMSS) has developed its own web site. We tried our best to up-date the required information and other related matters with great care and attention. We hope that BMSS website would be very much helpful not only to printers but also to those who are related to printing business both at home and abroad. I would like to take the advantage of allowing me to express my earnest appreciation and grateful acknowledgement for the praiseworthy support and co-operation which the members of BMSS has kindly extended to me for smooth functioning of the association as well as in developing this website. I would like to conclude with profound thanks once again to all my associates and colleagues who extended their valuable assistance in this regard.
Why you join BMSS ?
In view of participating in Government Printing and Publishing process to through National and International Tender obtaining BMSS membership of BMSS is Mandatory. Ministry of Commerce has issued a circular on 30.06.2011 vide no MC/TO-2/A-12/2011/Vol-2/276 containing this important Goverment decision with immediate effect, All Deputy Commissioners were requested to convey and execute the decision within their respective jurisdiction accodingly.
Notice Board

4th Eastern Print Pack 2016

Bangladesh Mudran Shilpa Samity (BMSS) is pleased to inform all concerned that the 4th Eastern Print Pack 2016 will be held at Kolkata, India from September 01-04, 2016. For Details Pls visit www.easternprintpack.com

Zulkor Shahin
Convener
Standing Committee on Exhibition & Foreign Affairs



---
City Heart Complex, 67 Naya Paltan, 4th Floor, Dhaka-1000, Bangladesh.
Phone: 9351728, 8321023 Email: bmss_2010@yahoo.com